About FPCP
"Glorifying God by making and building up disciples of Jesus Christ, equipped to fulfill their God given ministries and to reach the lost in Prattville and beyond for Christ."

Who We Are
Our Team & Leadership
We are here to serve God, the Church, and our community.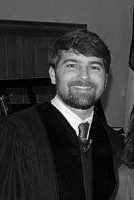 ALLAN BLEDSOE
Pastor
Allan is a graduate of Mississippi State University and Westminster Seminary California. He has served as interim youth director at First Presbyterian Church in West Point, Mississippi; as youth director at Grace Presbyterian Church in Starkville, Mississippi; as pastoral intern at Christ Presbyterian Church in Temecula, California; and at Grace Community Church in Memphis, Tennessee. Allan and his wife Jane Gray have three sons, James, David and Seth.
[/db_pb_team_member]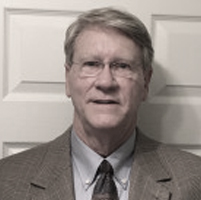 STEVE LEE
Music Director
Steve has served as Director of Music at First Presbyterian Church since December 2014.  He graduated from the University of West Florida with a degree in Psychology and from Scarritt Graduate School, Nashville, with a masters in Church Music Education.  Through the years he has served as Music Director in various churches in Florida and Alabama.  He's recently retired from Alfa Insurance in Montgomery.  Steve directs several music groups in the Montgomery area and also sings with the Montgomery Chorale. Originally from Pensacola, Steve and his wife, Karen, have two married children and three grandchildren.
[/db_pb_team_member]
RULING ELDERS
Mike Cox
Doug Gordon
Gary Kirk
Mike Milton
Gray Penton
TEACHING ELDER
Allan Bledsoe
DEACONS
Zack Barker
Spanky Beavers
Neal Cox
Jim
Gonstad

Lee Holston
FPC LOVES PRATTVILLE
We believe that God has placed First Presbyterian Church in the heart of historic downtown Prattville for the purpose of glorifying Him and redeeming every realm of life.  We desire to see people spiritually born again into a vital, living relationship with God through faith in Jesus Christ.  And as Christians, we desire Prattville to be successful in industry, education, government, retail, medical science, music, law enforcement, public works, fire department, art, beauty…in EVERY realm of life!  May God bless the City of Prattville with success!